Model NO.:

175/70R13

Diameter:

13-19

Tyres Width:

155-255mm

Tread Pattern:

Highway Tread Pattern

Spare Tire Type:

Winter Tyre

Brand:

Goodride / Cheng Shan / Ling Long / Triangle

Transport Package:

Depend on Requirement

Origin:

Shandong, China
Type:

Pneumatic Tire

Tire Design:

Semi-Radial Tyre

Certification:

ECE, DOT, ISO, CCC, RoHS, Reach

Inner Tube:

Without Inner Tube

Spare Tire:

New Tyre

Trademark:

GOODRIDE / CHENG SHAN / LING LONG / TRIANGLE

Specification:

175/70R13

HS Code:

40112000
Sizes:
155/70R13

185/65R14

195/60R15

215/55R16 XL

205/45R17 XL

225/55R17 XL

165/70R13

165/70R14

175/65R15

225/55R16 XL

215/45R17 XL

235/55R17 XL

175/70R13

175/70R14

185/65R15

205/60R16

225/45R17 XL

235/65R17 XL

155/80R13

185/70R14

195/65R15

215/60R16 XL

235/45R17 XL

225/40R18 XL

185/60R14

195/70R14

205/65R15

225/60R16

205/50R17 XL

225/35R19 XL

195/60R14

185/55R15 XL

215/70R15

215/65R16

215/50R17 XL

185R14C

155/65R14

195/55R15 XL

195/55R16

205/40R17 XL

225/50R17 XL

195/70R15C

175/65R14

185/60R15 XL

205/55R16

215/40R17 XL

215/55R17 XL
RODEO, established in 2001 in Shanghai China, specialized in exporting following products:
Tire: TBR,LTR,TBB,LTB,PCR,UHP,SUV,4X4,OTR,ATV,Winter, Sand, Agricultural, Industrial, Motorcycle tire.
Tube: Butyl tube, Natural rubber tube.
Wheel: Truck wheel(steel &Â alloy), Car wheel. (can assemble tire +Â wheel together for shipment)
Battery: Dry Charge Battery, MF Battery.

Sole agent of famous brands such as GOODRIDE, LINGLONG, CHENGSHAN, DOUBLE HAPPINESS, FARROAD, etc in different markets.
Cooperating well with reliable factories such as TRIANGLE, DOUBLE COIN, ADVANCE, ARMOUR, TAISHAN, WANLI, AEOLUS, HAIDA, LONG MARCH etc.

RODEO's goal 
To make customers' business safe, easy, successful and enjoyable, by providing customized and high quality product and service at competitive price. We focus on long-term partnership and sole agency program.

Advantages:
Full Range tire, mix brands available, fast delivery.
Marketing support, stable &Â strict market protection.
Loading Inspection: to ensure correct shipment.
After service: solve claim within 3Â working days after receipt of defective tire picture &Â series No.
E-magazine: monthly provide comprehensive &Â latest Chinese tire industry information.
 
Website: www.chinesetyreclub.com
Mobile: 86-189 1827 9676Â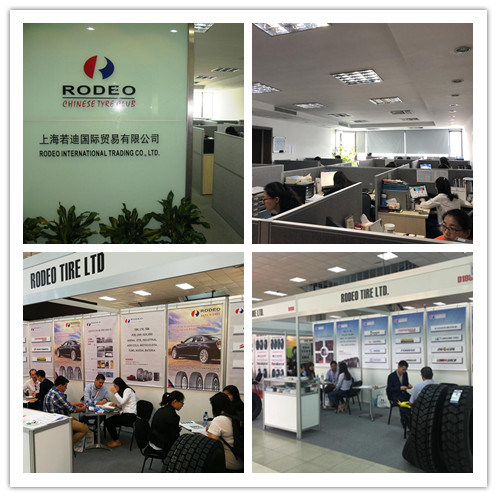 Crushing And Screening Machine refers to equipment that used for stone crushing and screening purpose, which usually includes Feeder Machine, primary crusher, secondary crusher, vibrating screen, sometimes may even includes Sand Washing Machine or Rotary Dryer , according to client`s specific requirements, the primary crusher mainly is Jaw Crusher , the secondary crusher can be either Impact Crusher or cone crusher, the impact crusher is for medium hard stone and the cone crusher is mainly for high hardness material. The crushing and Screening Machine is widely used in coal crushing project, mining industry, road and bridge construction industry, cement making plant, chemical production plant, and so on.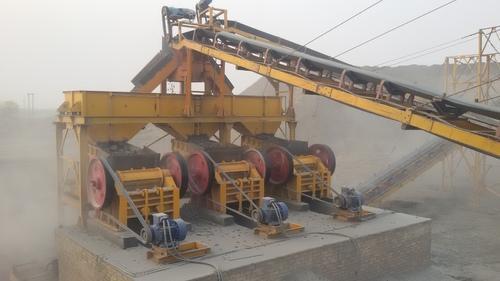 Depends on the feeding size and hardness, Usually it needs two to three crushing from the raw material to finished sizes required, the Screen Machine is to sieve out the finished sizes. There is a belt Conveyor to return the rejected size for re-crushing.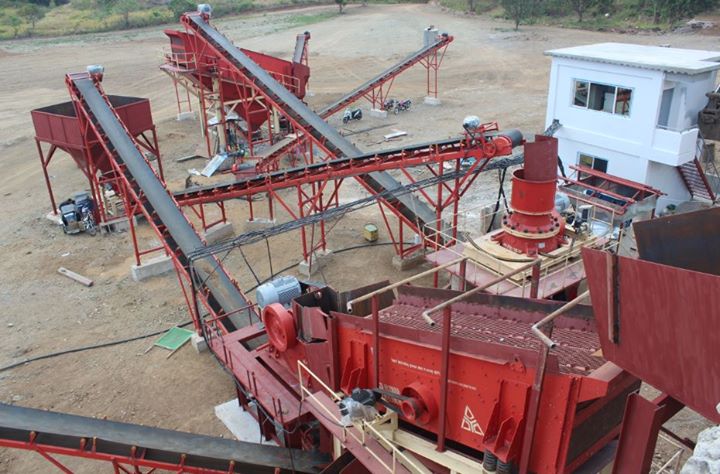 Crushing And Screening Machine
Crushing And Screening Machine,Sand Crushing And Screening Machine,Portable Rock Crusher,Crushing Equipment
Henan Mingyuan Heavy Industrial Machinery Company Co., LTD. , https://www.heavyequipmentchina.com